The Strasscorp
1001 Bay Street, Toronto, Ontario, M5S 3A6
1001 Bay Street condominum was developed by Strasscorp Holdings, The 36-storey building is comprised of 546 suites and was built of granite and black glass, and sits on Bay Street just north of Wellesley Street West. 1001 Bay Street is certainly one of the most popular condo and close to University of Toronto, Yorkville, Hospitals. Excellent amenities in 1001 Bay club.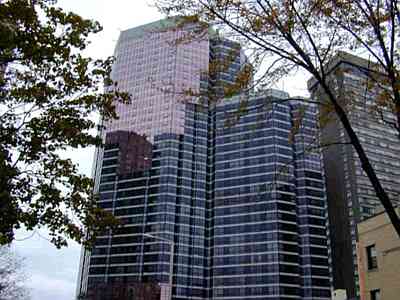 Name of the Condominium : The Strasscorp
Address : 1001 Bay Street, Toronto, M5S 3A6
Year Registered: 1989
Location: The 1001 Bay Street is situated corner of Bay and St. Joseph St., North of Wellesley and South of Bloor, Close to Toronto University, Hospitals, Wellesley Subway, Schools,
Amenities at 1001 Bay Club:
Indoor Pool
Great exercise facilities
Large Party Room
Basket ball court
Squash court
3 Roop top Barbaque
Guest Parking
Guest suites
24 Hour Security & Concierge.
Suite Mix: The 1001 Bay Street has units of Studio, 1 Bed room, and 2 Bed rooms, and 3 Bed room and Pent houses.
1001 Bay street Condos for Sale : Price range:
Studios selling at price range of $325K - 400K and Rentals from: $1,400 - $1,600.
One Bed room apartments selling at a price range of: $390K - $490K, and Rentals from $1,700 - $2,300
Three Bed rooms apartments are selling at a price range of $450K - $650K and Rentals from: $2,500 - $3,500
Pent houses are selling at a price range of $500K - $1,500K and Rentals from $4,000 - $5,000
1001 Bay Street Floor Plan
If you are interested in buying a condo suite at the 1001 BAY Street CONDOMINIUM, please feel free to call me or send an email for detailed information.

Call direct
416-558 3538
Email: puru@downtownrealty.ca
P. Purushotham, Broker
RE/MAX CONDOS PLUS Corp. Brokerage
45 Harbour square, Toronto, M5J2G4