Lofts are a type of condominium that originated when Warehouses, Office buildings, or Factories were converted into loft living spaces. The characteristics you might see in lofts are very high ceilings (10 - 20-foot heigh), exposed pipes and ducts in the ceiling, a great room floor plan, floor to ceiling windows, exposed interior brick, stained cement floors, wood or metal stairs and handrails, stainless steel kitchen appliances, and modern/contemporary furnishings. The most lofts are located in downtown Toronto
.
Lofts East of Yonge St
Merchandise Lofts - 155 Dalhousie St
Absolute Lofts - 77 Lombard St E
Liberty Lofts - 383 Adelaide St E
Imperial Lofts - 90 Sherbourne St
5.The Brewery - 90 Sumach Street
Lofts West of Yonge St
Candy Factory Loft - 993 Queen St W
Chocolate Factory Loft - 955 Queen St
Camden Lofts - 29 Camden Street
Electra Lofts - 1029 King St W
DNA Lofts - 1005 King St W
Massey H. Lofts - 915 King St W
West 833 Loft - 833 King St W
Kings - 800 King St W
Gotham Loft -781 King St W
Tecumseth Loft - 766 King St W
Westside Loft - 700 King St W
Abbsy Loft - 261 King St
The Sylvia Loft - 50 Camden St
Toy Factory Lofts (new) -
District Lofts - 388 Richmond St W
Tip Toft Lofts - 637 Lakesore Blvd
Kensington Lofts - 160 Baldwin St



Camden Lofts - 29 Camden Street, Toronto, M5V3N3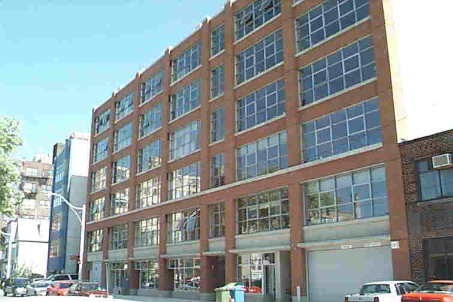 Camden Lofts, west of Spadina and South of Richmond St., was created with the traditional style of loft in mind. The building contains lofts with exposed concrete walls of up to 10 ft, sealed concrete floors and concrete ceilings. All 59 units have huge industrial style windows and suspended spiral ducts. A selection of old industrial hardware often serves as light fixtures and door handles for a more authentic feel. There are 8 floors in total, floors 2 to 6 consisting of one and two bedrooms suites ranging from 683 sq. ft to 1200 sq. ft, and floors 7 to 8 having terraces on the front side of the building
Price range: $200K - 400K


If you are interested in buying, selling or renting any of the lofts, please feel free to call me.

Call Direct:
416-558-3538
Email: puru@downtownrealty.ca
P. Purushotham, Broker
RE/MAX Condos Plus Corp. Brokerage,
45 Harbour square, Toronto, M5J2H4